Should the Abu Garcia Pro Max Low Profile Baitcasting Reel be your go-to on the deck right next to higher-end models?
I think so. Read on to learn why…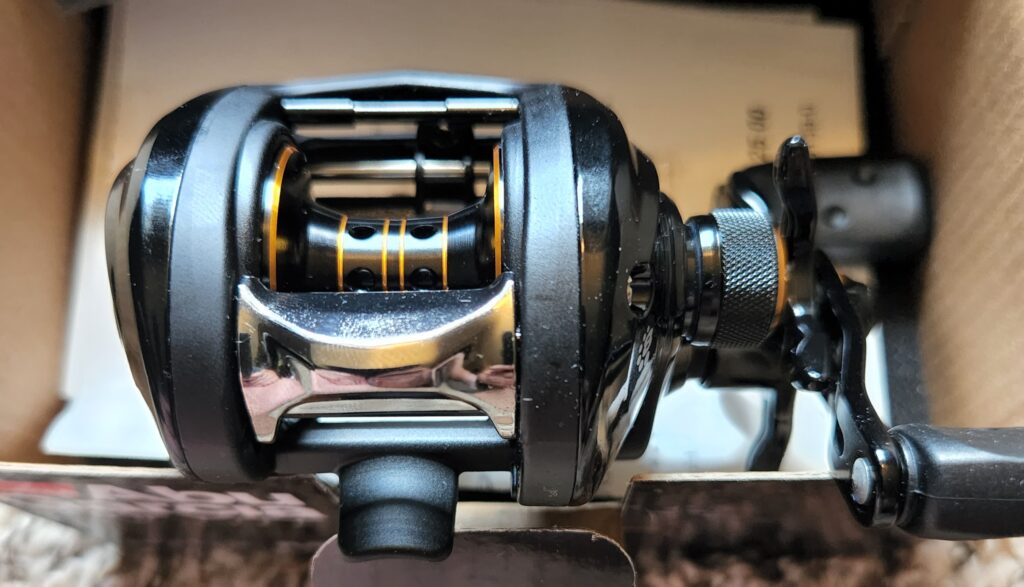 What About Build Quality?
There is no question about the quality and durability of Abu Garcia products.
And it's no different for the Abu Garcia Pro Max Low Profile Baitcasting Reel.
I wrote an 'unboxing' for this reel back when I first purchased it. Read, Abu Garcia Pro Max Low Profile Baitcasting Reel – Unboxing, for my initial thoughts on this quality reel.
After several months of using the Abu Max Pro Low, this article is my honest and thorough review.
I can easily sum this reel up in a few words; it is in the running for the top spot for my best casting reel.
I can sling a bait into next week with the Abu Max Pro Low.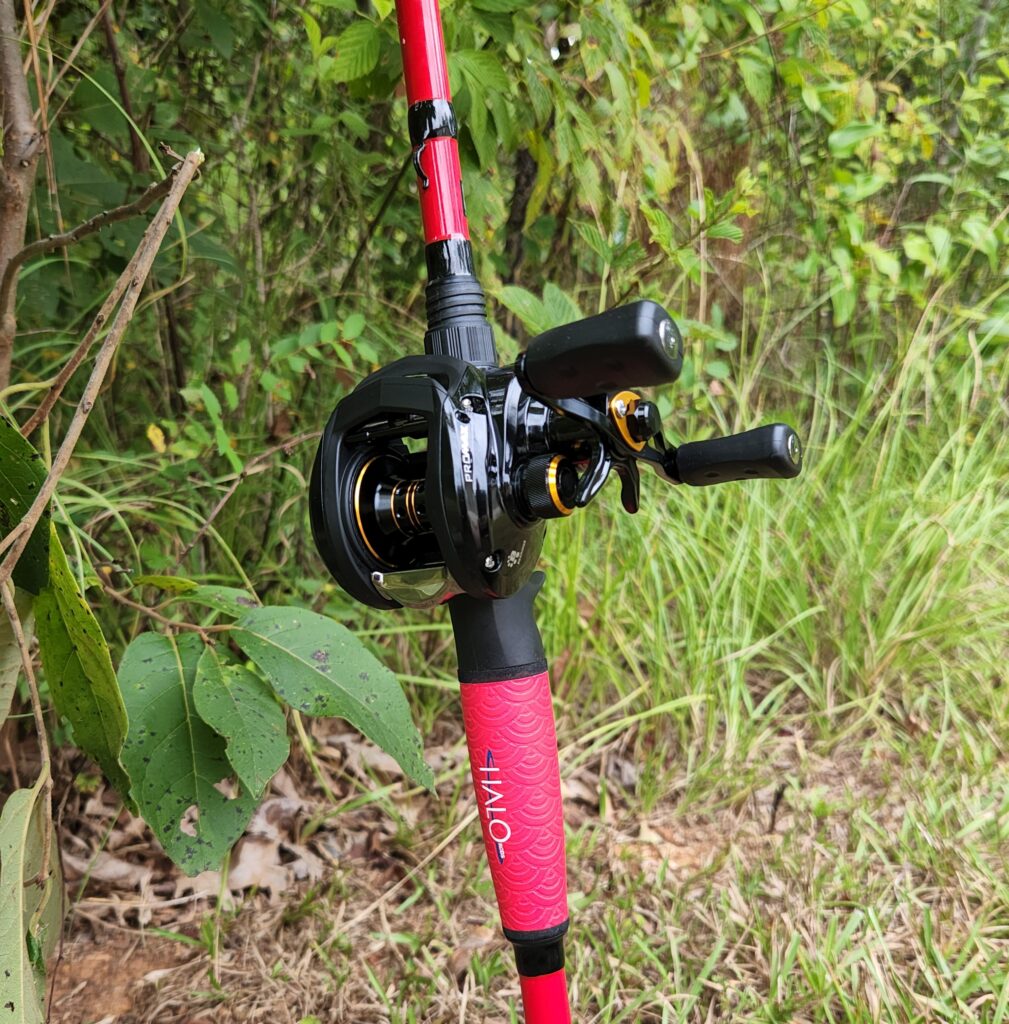 Performance – A Step Above
As I previously mentioned, the Abu Max Pro Low is a flat-out casting beast.
I've really only fished 2 (completely) different baits with it using the same rod and for line, I have 17lb Seaguar Invizx fluorocarbon.
The best application I've used the Abu Max Pro Low for is as a shallow-running crankbait setup mainly with a Strike King KVD 1.5 Squarebill.
On another occasion, I tied on a 3/0 Owner hook with a ⅜ oz Tungsten and flipped a Sixth Sense Stroker Craw creature bait into tight willow bushes and lay-down brush tops.
The rod, a Halo Margaritaville 7ft. medium action, was an awful choice for flipping (not near enough backbone) but the Abu Max Pro Low was great.
---
Be sure and subscribe to the Louisiana Bass Nation Anglers Newsletter!
---
I think the Abu Max Pro Low could even be a solid flipping reel with the 7.1.1 gear ratio (although a faster line take-in and higher ratio may be better) and you can set a lower number of brakes. (I had mine set to 2 and had no trouble with getting 45ft plus flips out there with minimal to no backlashes.)
If you have used other baitcasters then you won't have any difficulties using the Abu Max Pro Low.
There aren't any extra settings or controls (that I could find or am aware of).
A Price That Won't Break The Bank
The Abu Max Pro Low reel is a steal of a deal. When I purchased mine from Amazon (in August 2022), the cost was $89 USD.
I'm telling you, this reel will sail a bait and is definitely worth that.
I'm going to add another one to my collection and rig it with 12lb fluorocarbon for a wacky-rig setup.
Are You Goin' Fishin' Already or What?
I didn't really notice any shortcomings in the Abu Max Pro Low. My brother has the exact same reel on a specific rod for jerkbait fishing and he seems to echo my same sentiment; effortless casting with great distance.
My verdict is, why don't you already have one in your lineup?