In this article, I am 'unboxing' an Abu Garcia Pro Max Low Profile Baitcast Fishing Reel. I recently added this reel to my arsenal and thought to share my initial thoughts. I'll be following up with an additional article once I've had the opportunity to set the hook a time or two with it…
Disclosure: Some of the links in this article are affiliate links. At no additional cost to you, should you make a purchase by clicking through – and using – one of them, I will receive a commission on any of those sales.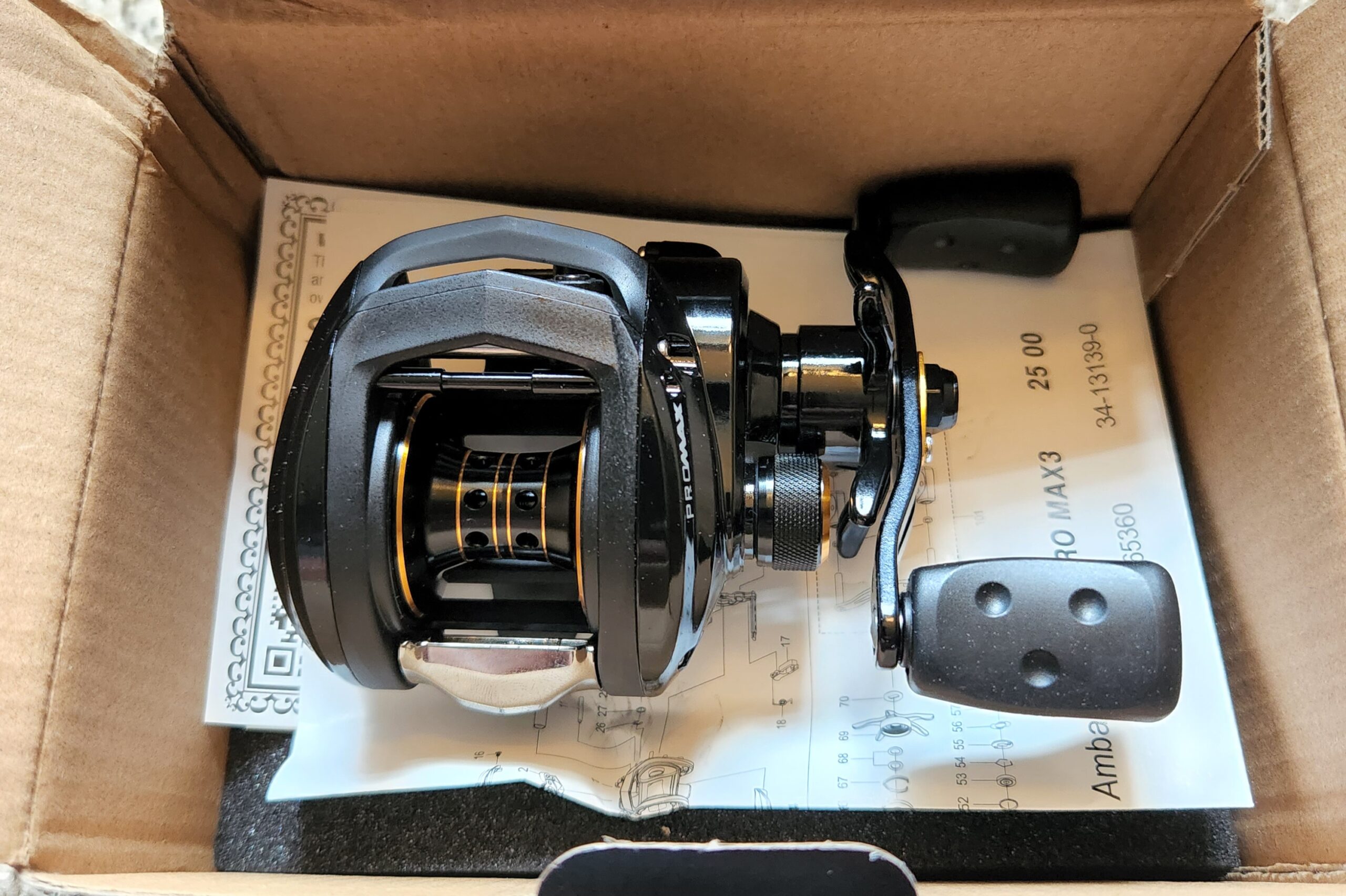 Making a change
There is something special about this reel. This reel is the first right-handed reel I have purchased in probably 2 decades. Yes, I am that oddball 'lefty'. I cast with my right, hold with my right, but reel with my left.
For some reason, I have always preferred my dominant hand to be on the rod. However, I have developed a terrible case of tendonitis in my right forearm so, in order to give the arm a break, I'll be fishing with this reel as a normal right-handed angler would.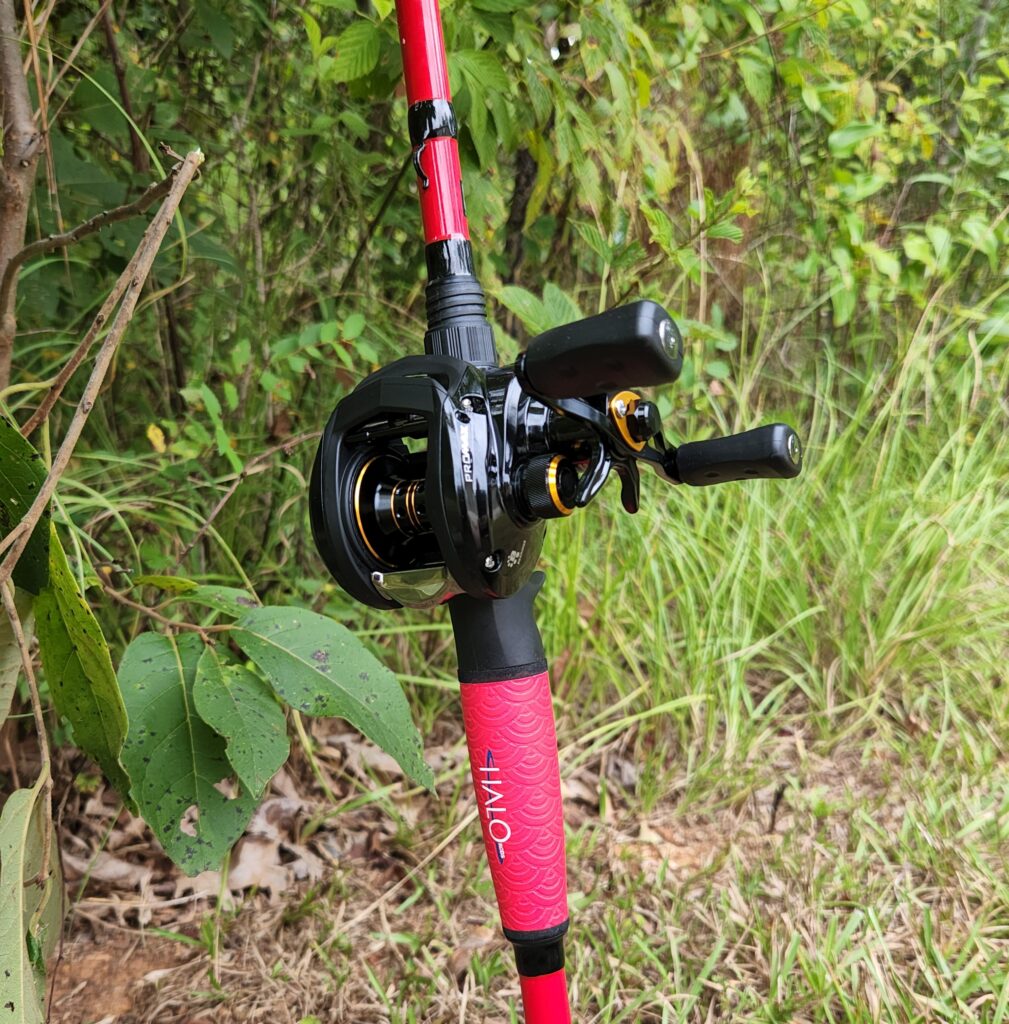 I know it will be a bit different at first, and take some getting used to. But, perhaps I will eventually make a total switchover back to being a righty. In the meantime, I'm planning for this reel to be a part of my Wacky Rig setup.
Abu Garcia Pro Max – Specifications
Below are the specifications listed for this reel:
8 bearings
7.1:1 gear ratio
29in retrieve per turn
18lb max drag
reel weight: 7.3oz
12lb / 145yrds monofilament capacity
30lb / 140yrds braid capacity
I'm excited to try out this reel. It feels really good in hand with the low profile. After some 'yard casting' and adjusting the braking system, I can sail a bait with very little effort.
Be sure and check back in for another article coming in the future on this reel once I've had the chance to field test it.
Similar reel: This is the left-handed model I have and enjoy using as well, Abu Garcia SMAX3 Silver Max Low Profile Baitcast Reel.
---
Be sure and subscribe to the Louisiana Bass Nation Anglers Newsletter!