I recently purchased several various Double ZZ custom baits for a tournament coming up on Lake Fork in Texas I'll be fishing with my twin brother. This is part 1 of a 2-part series of articles I am writing to review these baits.
In this article, I am looking at what baits I ordered, why, and to provide some pictures for those who may not be familiar with Double ZZ…
Got any vampires you wanna run off? LOL!
Garlic butter dippin' sauce ain't got nothing on the smell of these custom soft plastics… And, I like it.
Today I want to give you an idea of some of the shapes and colors of the various baits I ordered. All in all my buying experience with Double ZZ was easy and simple (2 things I like). I still would like to see better pictures of various colors.
8″ Lizard (Muddy Buddy)
I grabbed these because why not? I typically use lizards during the spawn (especially on a Carolina Rig) but thought to get a pack while I was ordering.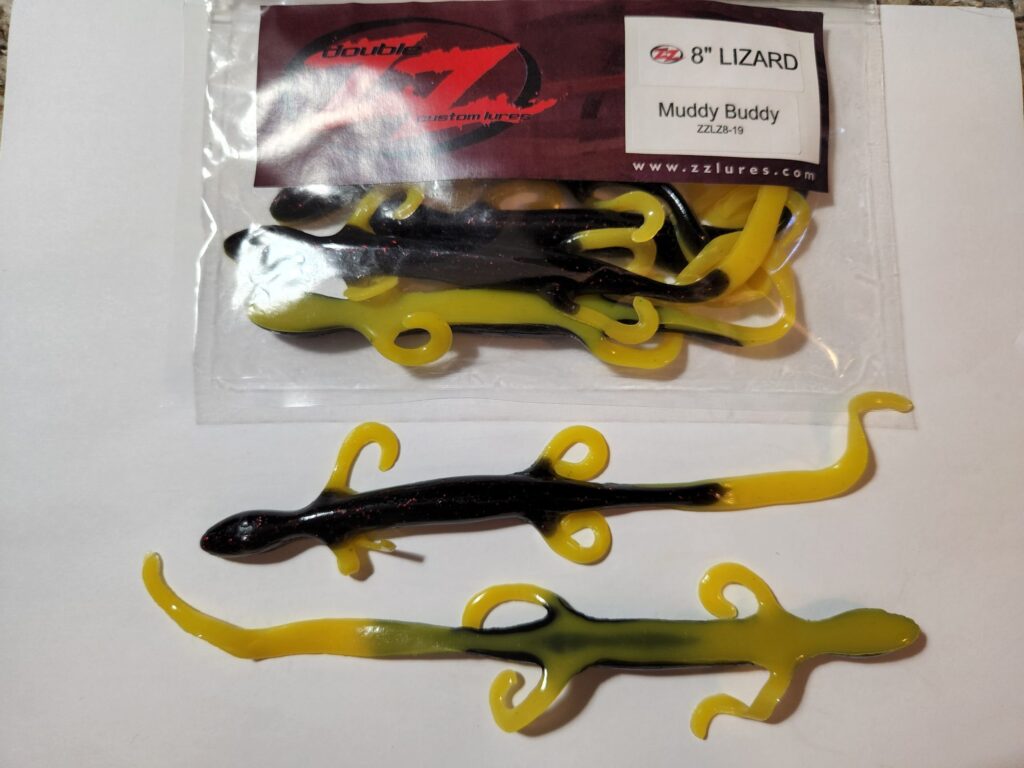 10″ Bull Whip (Junebug)
I think Junebug works really well when you figured they would be biting Tequila Shad, Purple, or Plum Crazy worm colores. Plus draggin a big ole 10″ Texas-rigged worm on the bottom is a recipe to get bit.
10″ Bull Whip (Nuclear Melon)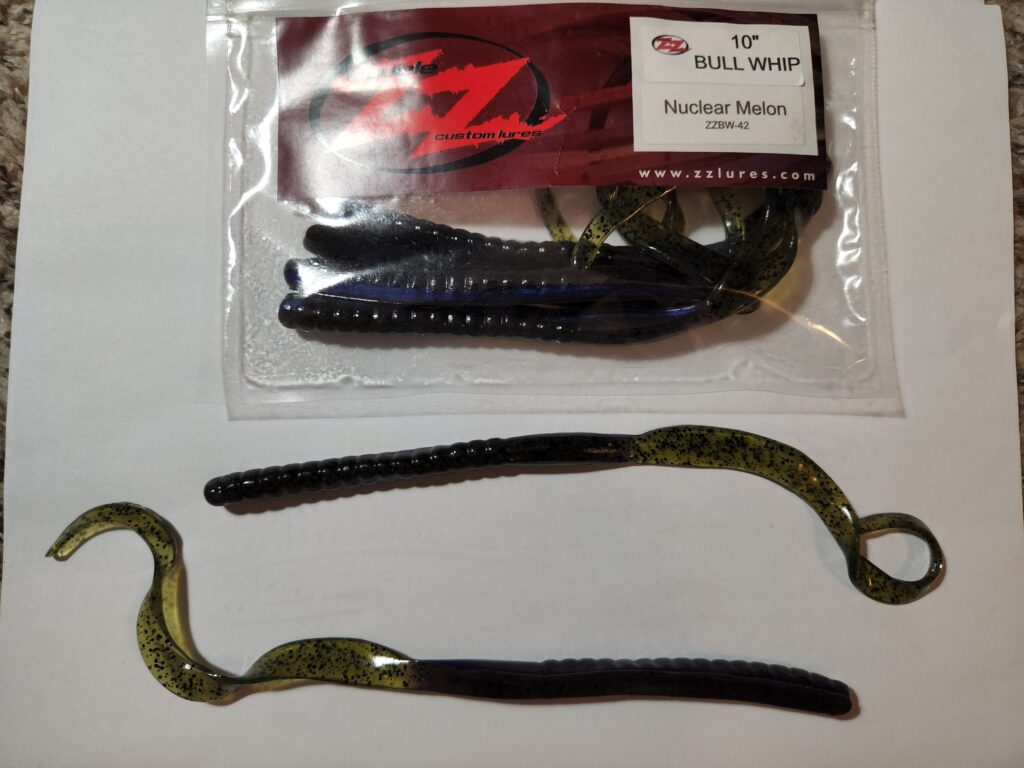 10″ Bull Whip (Paycheck)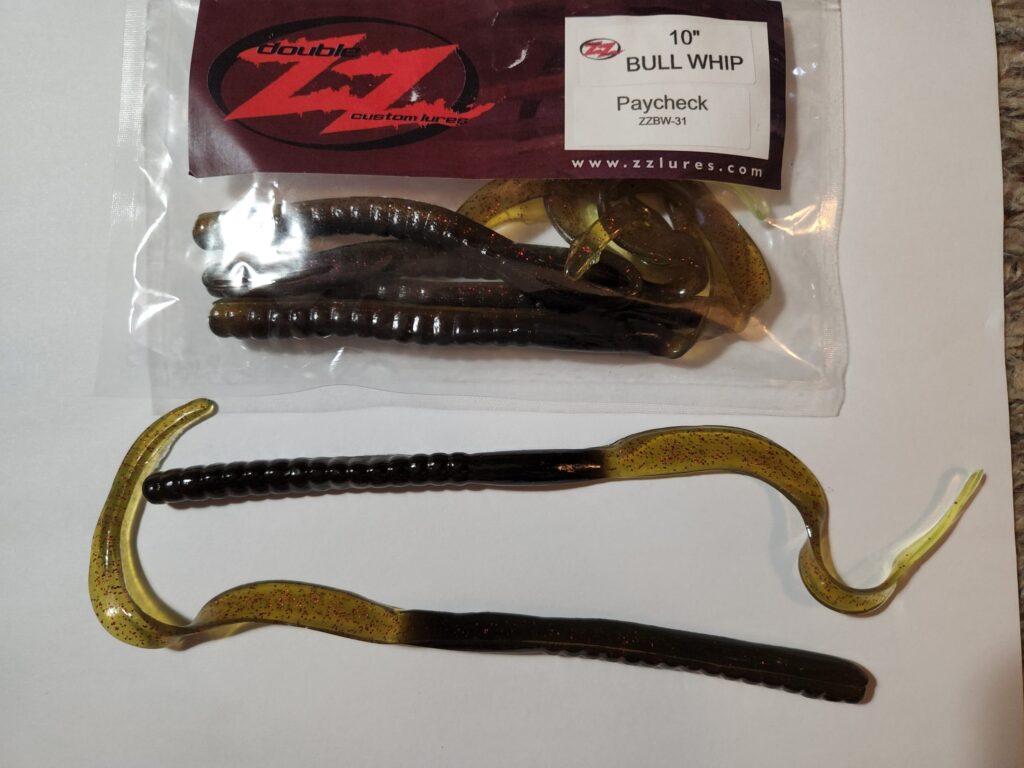 ---
Be sure and subscribe to the Louisiana Bass Nation Anglers Newsletter!
---
Catch-All-Minow (Citrus Shad)
These little guys remind me so much of a miniature Slug-Go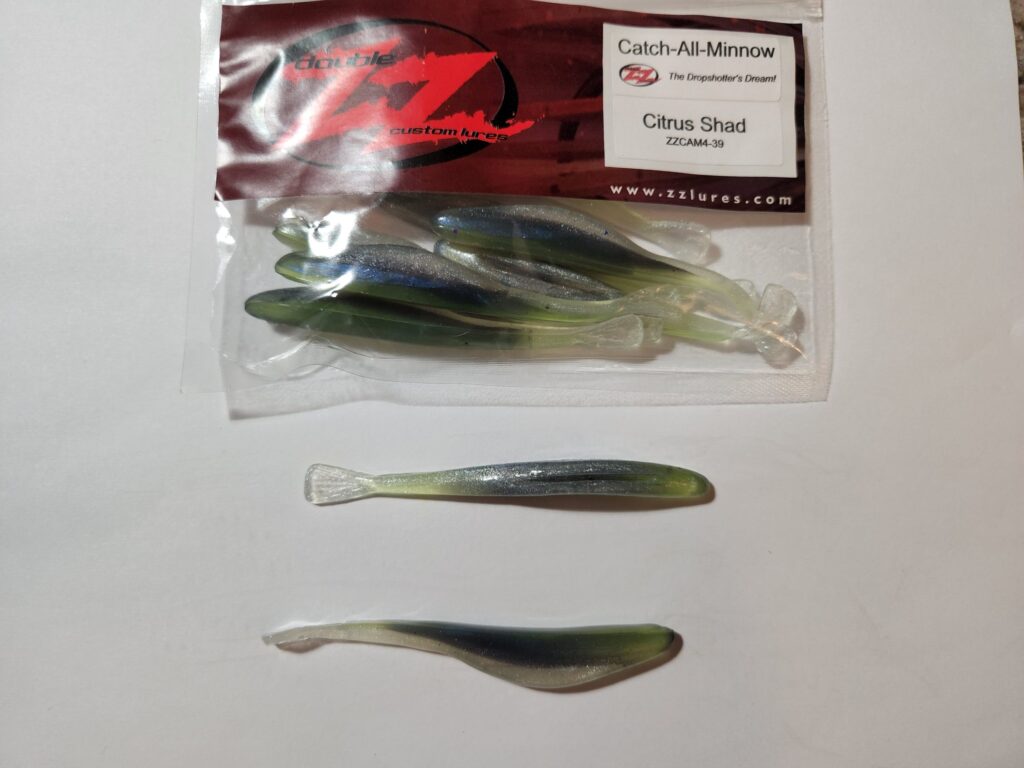 Catch-All-Minow (Green Punkin)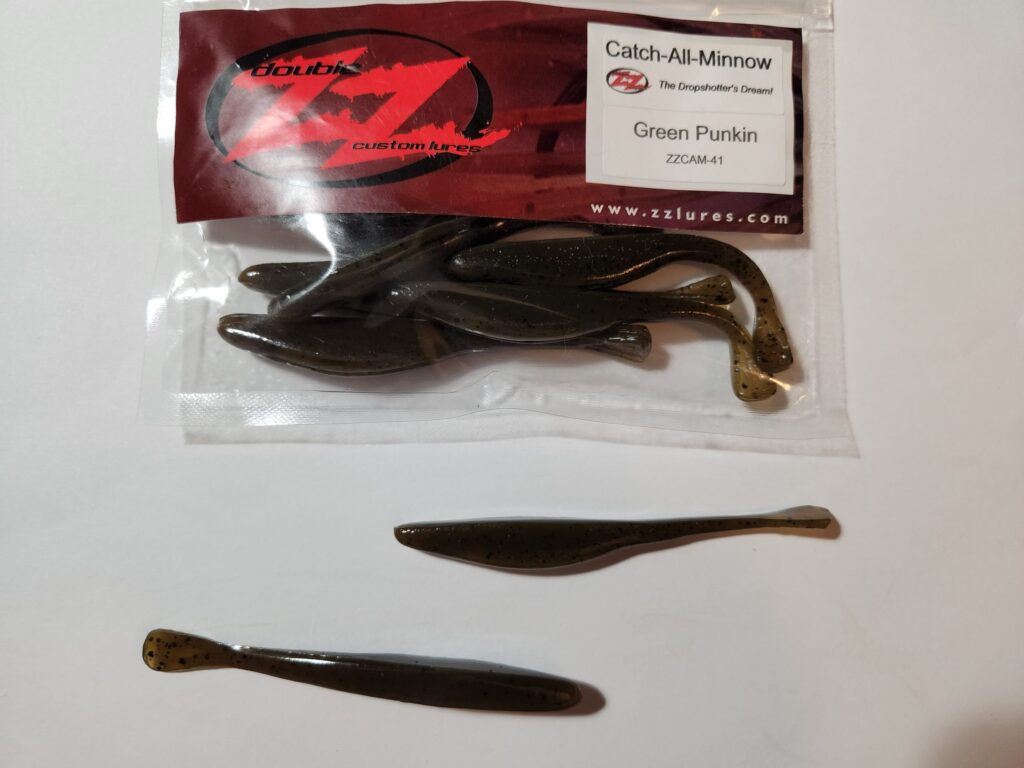 Magnum T-Worm (Bruiser)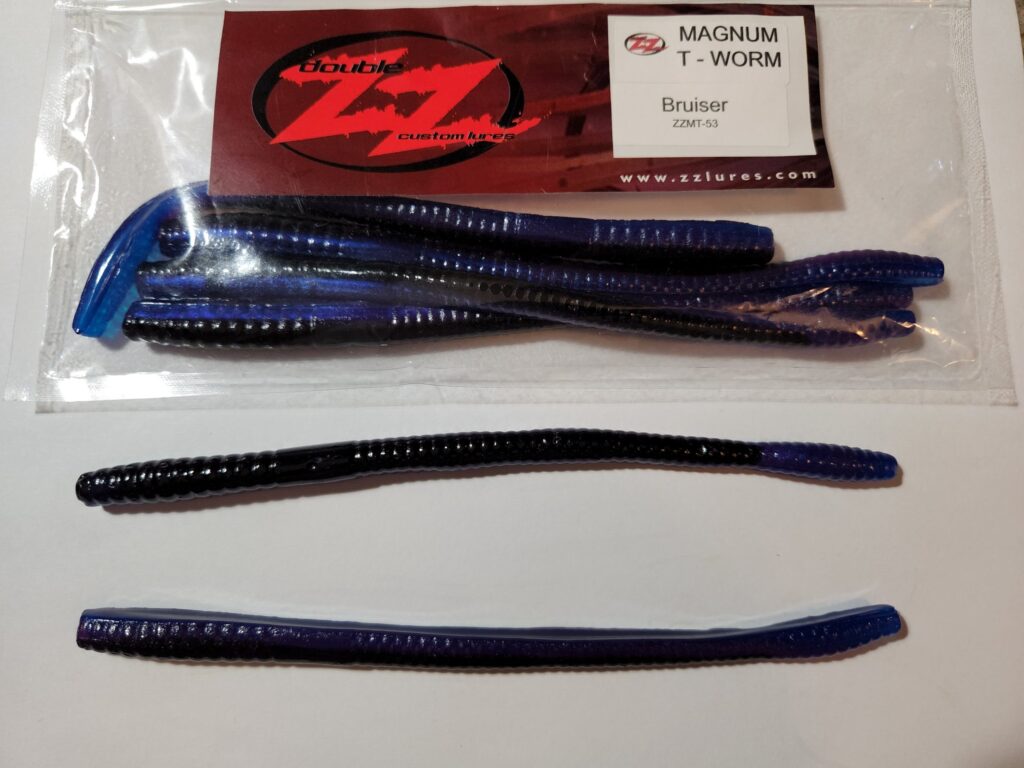 Split Ring (Rootbeer Craw)
I'm excited about the Split Ring for dual uses. First and foremost, a good jig trailer. Second, Texas-rigging them with a 3/0 Owner hook and tossing them into some grass pockets.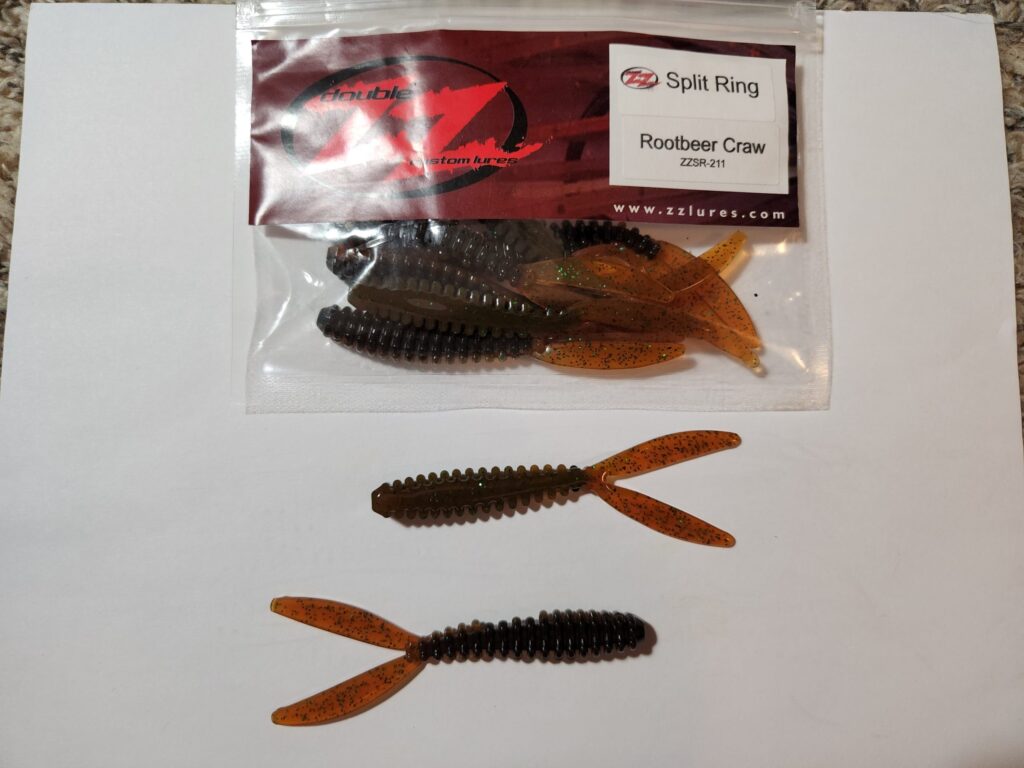 Split Ring (Watermelon Red Flake)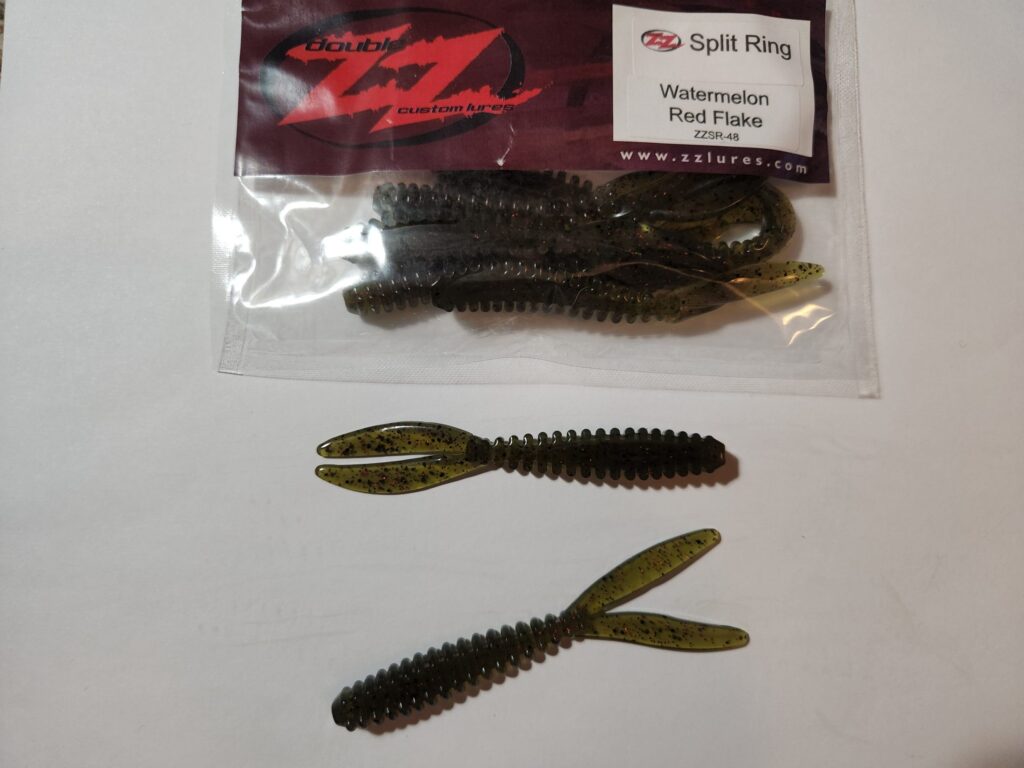 ---
Let me know about any of your experiences with Double ZZ Custom Baits and what your favorite colors and types are!
---
Disclosure: Some of the links in this article are affiliate links. At no additional cost to you, should you make a purchase by clicking through – and using – one of them, I will receive a commission on any of those sales.