August 10, 2023
PLATTSBURGH, N.Y. — The formula is usually pretty clear, but Elite Series pro Bryan Schmitt believes recent meteorological events could play a role in at least influencing, if not determining, the outcome of the Dakota Lithium Bassmaster Elite at Lake Champlain.
Competition days will be Aug. 17-20 with daily takeoffs from Plattsburgh City Marina at 7 a.m. ET and weigh-ins each day back at the marina at 3 p.m. Full coverage will be available on Bassmaster.com.
One of the most picturesque fisheries the Elites visit, this 435-square-mile natural lake straddling the New York/Vermont border delights anglers with the bass fishing trifecta — diversity, quantity and quality. In a sentence, Lake Champlain abounds with big numbers of largemouth and smallmouth bass, many of which bulge with day-making dimensions.
"That's what I think is so cool about Champlain," said Schmitt, the Maryland native who won the last Elite event on Champlain in 2021, as well as a 2016 Bassmaster Open there. "There are some lakes you go to that have both species, but the history is that, if you want to win, you gotta target (one or the other).
"I feel certain there is winning potential with both species. You could win with just one."
As Schmitt notes, summer events tend to favor the smallies, and with the rapid developments in forward-facing sonar technology, the search has become increasingly time efficient. While largemouth like to park, smallmouth can be more mobile. So, casting to specific fish with drop shots, Ned rigs, jerkbaits, etc., watching their reactions in real time and then making the appropriate adjustments sharpens the game.
"Offshore areas with a grass and rock mix will play for smallmouth," Schmitt said. "Also, I think your traditional points and isolated boulders are usually the deal."
Along with the smallmouth parade, just about every Champlain tournament sees largemouth make a strong showing. This year, Schmitt believes the lake's water level could open the door for even greater green-fish impact.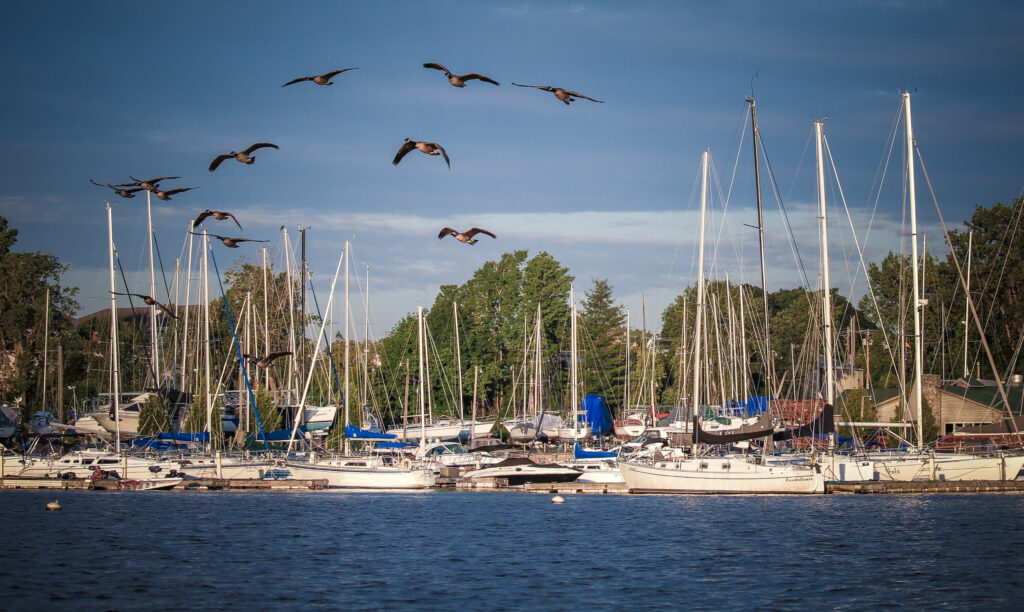 In early July, a slow-moving rain event dropped a massive volume of water on the Champlain Valley and had the lake flirting with flood stage. Two weeks before the tournament's start date, Champlain stood about 3 feet above its normal summertime level.
"That's a humongous amount of water for that lake and, typically, that helps out the largemouth dramatically," Schmitt said. "You get all of this shoreline cover that now has plenty of water under it. Like cattails, reeds, pads — anything on the bank that normally doesn't have any (significant amount of) water during the summertime.
"Champlain (previously) had a long streak of lower water, and I believe a lot of vegetation has grown up and it now has water on it."
Schmitt said flipping cover with jigs and Texas-rigged worms and creature baits, frogging, skipping docks and throwing topwater walkers and buzzbaits will put largemouth in the boat. Mornings, he said, usually produce the better reaction bites, as largemouth like to tuck into and under cover during the heat of the day.
One specific variable the water level could influence involves the area colloquially known as "Ti" — the narrowing lower lake region near Fort Ticonderoga. With vast fields of shallow vegetation and shoreline cover, Ti fishes more like a Southern largemouth fishery, where frogs, flipping and swim jigs can introduce you to a real Champlain lake monster (look up the legend of "Champ").
"So, that's going to be the wild card," Schmitt said of the Ti factor. "With all this higher water, it's going to be like a cup of fresh life for Ticonderoga fishing. There are giant bags to be caught there, and it can be tricky when the water's low. But with the water up, it could get interesting."
Ultimately, Schmitt's leaning more toward a smallmouth-heavy show. With popular areas in the midlake region and the Inland Sea sure to deliver brown-bass bonanzas, we'll likely see the majority of the field resisting the lower lake's siren song.
Moreover, even if Ti ignites, this potential gold mine carries significant liabilities. For one thing, this area is notoriously fickle, and once you commit to the nearly 70-mile run from Plattsburgh, that's pretty much your day.
The other very real consideration involves the potential for rough water. Given Champlain's north-south orientation, a wind blowing right down the pipe can turn this place into a washing machine.
"It's a huge time gamble (in calm weather)," Schmitt said. "If it's calm, you can make the run in about an hour, but you'll usually have to stop for gas. If it gets snotty, it can end your day because you can't get back.
"I'm kind of intrigued to see what could be down in Ti. Can it be won there? Yes and no — it's a lot to ask for four days. A guy could do two or three days down there and be willing to leave it and do something else for a day or two."
Whatever course anglers take, Schmitt said Champlain holds enough smallmouth to last four days, but a winning game plan will almost certainly comprise multiple spots. There will be many mixedbags of smallmouth and largemouth, and the daily big fish will likely be of the green variety.
Based on past events and current conditions, Schmitt's looking for daily weights of 19 1/4 to 19 1/2 pounds to make the Top 10 cut for Championship Sunday. He expects a four-day total of 81 to 82 pounds to earn the blue trophy and the $100,000 top prize.
The Champlain event will be followed by the season finale for the Elite Series on the St. Lawrence River in Clayton, N.Y., Aug. 24-27. The final two events of the season will decide the winner of the Progressive Insurance Bassmaster Angler of the Year title and the $100,000 first-place prize that goes with it.
Going into the Champlain event, South Carolina pro Brandon Cobb leads the race with 573 points. He is followed closely by Alabama pro Kyle Welcher with 572 points, Louisiana's Tyler Rivet with 532, Florida's John Cox with 532 and Georgia's Drew Cook with 529.
The final two events will also decide the Dakota Lithium Bassmaster Rookie of the Year, which offers a $10,000 bonus to the winner. With two victories so far this season, Arkansas pro Joey Cifuentes III leads the race with 516 points, followed by Japan's Kyoya Fujita with 491 and Alabama pro Will Davis Jr. with 460.
Bassmaster LIVE kicks off tournament coverage Thursday and Friday mornings at 8 a.m. ET on Bassmaster.com, Tubi and the FOX Sports platforms, while FS1 will broadcast live with the tournament leaders Saturday and Sunday.
The tournament is being hosted by the City of Plattsburgh and Adirondack Coast Visitors Bureau.
2023 Bassmaster Elite Series Platinum Sponsor: Toyota
2023 Bassmaster Elite Series Premier Sponsors: Bass Pro Shops, Dakota Lithium, Humminbird, Mercury, Minn Kota, Nitro Boats, Power-Pole, Progressive Insurance, Ranger Boats, Rapala, Skeeter Boats, Yamaha
2023 Bassmaster Elite Series Supporting Sponsors: AFTCO, Daiwa, Garmin, Lew's, Marathon, Triton Boats, VMC
2023 Bassmaster Conservation Partners: AFTCO, Yamaha Rightwaters
Connect with #Bassmaster on Facebook, Instagram, Twitter and TikTok.

About B.A.S.S.
B.A.S.S., which encompasses the Bassmaster tournament leagues, events and media platforms, is the worldwide authority on bass fishing and keeper of the culture of the sport, providing cutting edge content on bass fishing whenever, wherever and however bass fishing fans want to use it. Headquartered in Birmingham, Ala., the 500,000-member organization's fully integrated media platforms include the industry's leading magazines (Bassmaster and B.A.S.S. Times), website (Bassmaster.com), TV show, radio show, social media programs and events. For more than 50 years, B.A.S.S. has been dedicated to access, conservation and youth fishing.
The Bassmaster Tournament Trail includes the most prestigious events at each level of competition, including the Bassmaster Elite Series, St. Croix Bassmaster Opens Series, TNT Fireworks B.A.S.S. Nation Series, Strike King Bassmaster College Series presented by Bass Pro Shops, Strike King Bassmaster High School Series presented by Academy Sports + Outdoors, Bass Pro Shops Bassmaster Team Championship, Yamaha Rightwaters Bassmaster Kayak Series powered by TourneyX, Yamaha Bassmaster Redfish Cup Championship presented by Skeeter and the ultimate celebration of competitive fishing, the Academy Sports + Outdoors Bassmaster Classic presented by Toyota.